---
Once the dependencies between tasks in a project have been set up we can go ahead and generate plots showing the project's critical path.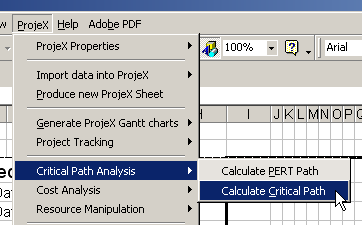 There are two basic ways of viewing the critical path on the Gantt chart, these can be set from the 'Plotting Parameters' dialog.
Want to know more about critical paths?
The calculated critical path can be displayed as colored bars on the Gantt chart and/or by changing the background of the cells containing the descriptions of the critical tasks..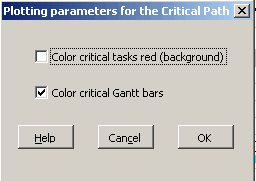 Color critical Gantt bars
The Gantt bar of each task that is critical is colored red, non-critical tasks are colored light blue.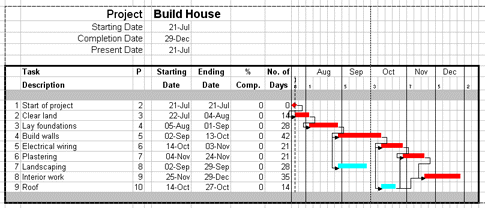 The Gantt chart above also has the dependencies plotted as arrows (an option from the 'Display Style' tab of the Properties dialog).
Color critical tasks
For each critical task, the background of the description cell is colored red.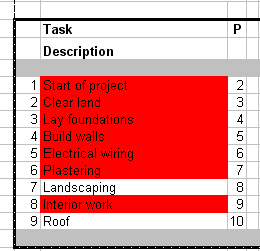 ---