---
Resources can be attached to a given task in a ProjeX sheet. ProjeX produces a resources workbook that can then be used for other projects as well.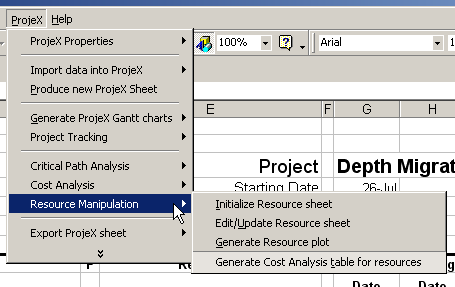 The resource workbook that ProjeX generates has one sheet that lists the resources defined, their abbreviations and work hours. The abbreviations are used to create a sheet for each resource. In this sheet each of the tasks allocated to the resource are listed with links back to the ProjeX workbook containing the task.
For a new project the flow might be:
Initialize a new resource workbook (this both creates the resource workbook and links it to the project workbook). If we already have a resource file defined from a previous project we can link the existing one.

Define any new resources (if required).

Allocate resources to the tasks.

Generate plots/costs for the resources/project.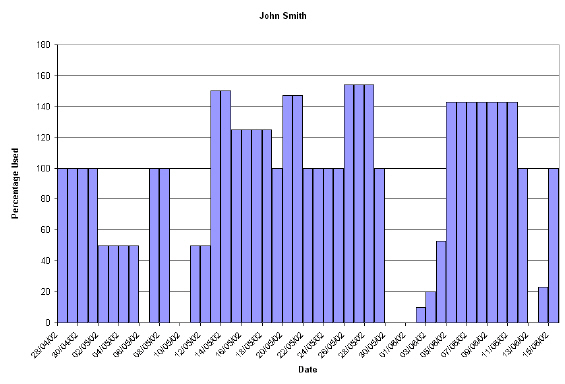 The resources can be plotted on mass or individually, there is also the functionality to show the project breakdown for tasks allocated to the resource.
---